This is a Sponsored post written by me on behalf of ZzzQuil for SocialSpark. All opinions are 100% mine.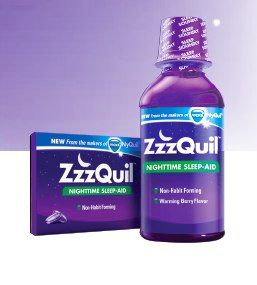 Kids have it rough. They are forced to go to bed at a reasonable hour, are made to sit down and eat a healthy meal, and are dragged to parks where they suffer through swings and slides. Such trials and tribulations!
Let's be honest; being an adult is great! We can stay up all night long, eat whatever we want, and no one can tell us to get off the phone. All these perks come with a price. That price is responsibility. We are held accountable for all that we do and what we do not do. Is it any wonder that some of us cannot get to sleep at night with the weight of all this awesome responsibility is on our shoulders?
And it's sleep that we most certainly need. It's only when we relax and let the worries of the world slide off us do we get renewed, refreshed, and ready for the challenges of the next day. But sometimes there is so much is on my mind, my brain doesn't shutdown and let me go to sleep.
Luckily, there are options, and safe ones, too. One option is ZzzQuil, a nighttime sleep-aid that is non-habit forming. As in, "there is nothing in it that will make you chemically addictive". However, you might not want to be without it after trying it. Unlike other sleep-aids, ZzzQuil made me feel gradually relaxed and at a speed that felt natural. I could feel my body get heavy, my eye lids droop, and my brain told me, "the heck with our troubles – let's sleep!" And sleep I did. A full night of rest and the next morning, I didn't have the "groggy" feeling. It was awesome.
While I would not recommend using  ZzzQuil every night, it's nice to know that it's there when I need it the most.